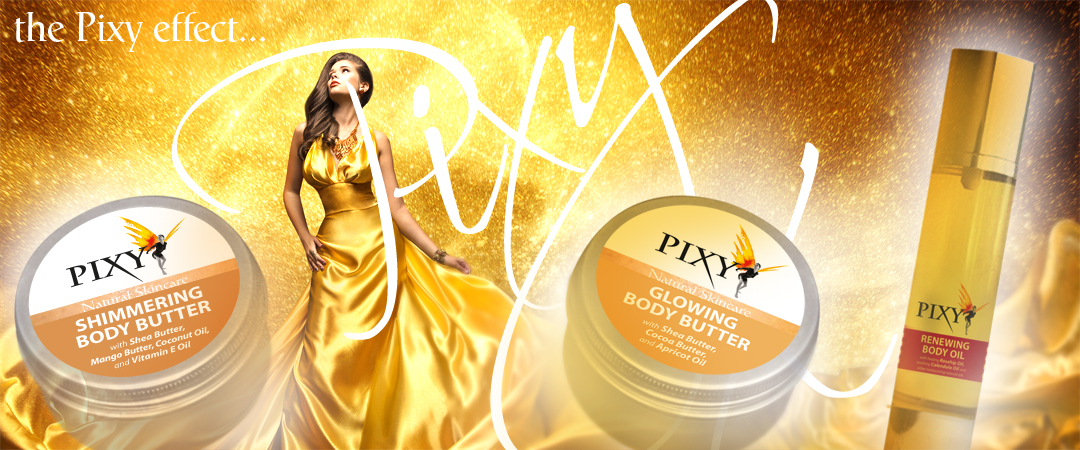 The Pixy Natural Skincare range harnesses the revitalizing essence of Mother Nature. Pixy Natural Skincare products are made from natural ingredients, lovingly created by hand, with many suffused in essential oils.
Pixy Natural Skincare is a pure, new natural skincare beauty product range. We use nature's best in our products including moisturising shea butter, cocoa butter, fast-absorbing sweet almond oil and healing vitamin E oil to leave your skin soft and supple. Our Irish beauty products use essential oils for their amazing fragrance; some energise you, others bring you back in harmony to calm you and soothe away stress.
The fragrant aromas entice you, the rich colours enchant you and the natural ingredients make the Pixys' products gentle, effective and soft on your skin.
The Pixys presented their range in two categories Soaps, gels and spells – buzzing bathbombs and an amazing palate of extraordinary soap bars and blocks, bath salts and rich shower mousses to invigorate or calm without stripping your skin of its natural protective oils.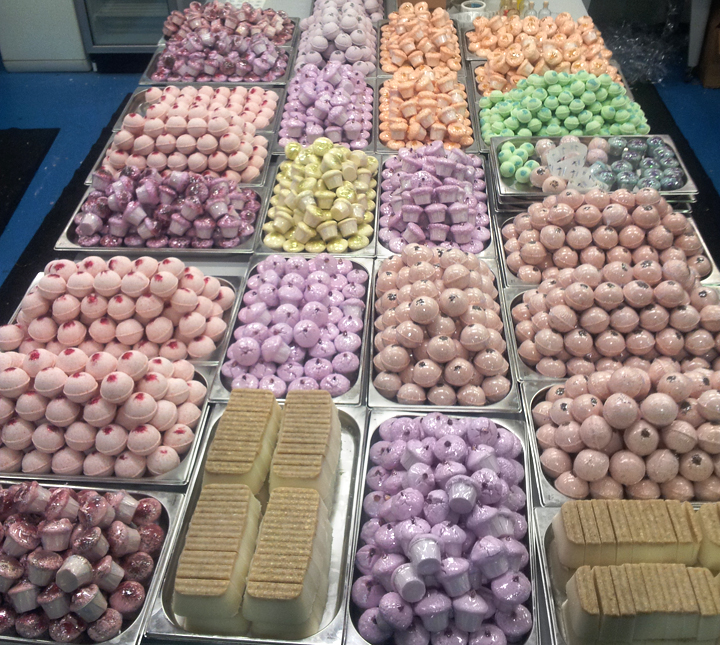 Oils, lotions and potions – pamper yourself with body oil, skin softening massage bars and scrubs, lip balm, creams and balms to soothe and enrich your skin from head to toe, for sheer enchanting indulgence.
True to nature, the Pixys don't use any ingredients tested on animals, they use only the minimum amount of natural preservative needed to keep everything in peak condition for you to enjoy, and bring you a skincare experience that will leave you confident that whatever you wash away will not disturb Mother Nature's delicate balance.
All Pixy product containers are 100% recyclable and Pixy does it's duty in protecting the environment.
The Pixys were first discovered deep in the Valley of the Swans, Magh Eala, in Co. Cork, but soon the whole of Ireland became captivated as enthusiasts discovered their favourites among the rich variety arrayed before them.
Now, through the magic of online technology, weary voyagers who have settled in distant lands can receive this joyous essence of their homeland and spread the news about this marvellous mystic experience….
 Pixy…become enchanted by the magic…
Why Buy From Pixy Natural Skincare?
We have the Best Prices – Our Pixy Natural Skincare products are affordable.
We create all our skincare with natural ingredients, ourselves, here in Pixyland, so you can enjoy our wonderful affordable products without upsetting your pocket.
Our Beauty Product Range – continually adding to our line of natural products
We have a large range of natural beauty products with soaps, muffins, bath bombs, body oils, gift sets, creams and gels, and as we create these ourselves, we are buzzing with new ideas to expand our range.
Our Friendly Fun Customer Service
Our friendly, fun and attentive staff are always happy to help whether it is with your choice of Pixy products or any questions regarding stockists or delivery. You can also find us on the Social media channels such as Twitter, Facebook and YouTube, all links found in the footer of our website.
Same Day Dispatch
We will endeavour to dispatch your on-line order within 24 hours.
Low cost and Next Day Delivery available
We value your custom and reward this with low cost delivery on all orders including free delivery for orders €20 or over within Ireland.
Customer Service Representatives
We pride ourselves in our high level of customer service and are happy to help with your specific needs. Alternatively you can call us on 00353 2253921 to speak with one of our Customer Service Representatives. Please email orders@pixy.ie for Inquiries
Secure and user friendly site – shop with confidence and without hassle
We provide you with a secure and user friendly site, including secure payment gateways, Braintree (a PayPal company) and PayPal itself for your complete peace of mind while shopping at Pixy Natural Skincare Ltd.
Supporting local businesses 
We have a growing list of stockists throughout Ireland and Northern Ireland. We have numerous stockists throughout Ireland and beyond stocking Pixy Natural Skincare products so lookout for our gorgeous display stands. For lots of fun photos of our stands check out our Facebook photo page.
If you wish to stock our Irish made natural beauty products please get in touch.